EV Olives produce the finest quality Cold pressed Extra Virgin Oil
EV Robust Extra Virgin Oil has distinctive fresh full peppery and fruity flavours characteristic of a premium oil. It is an excellent oil for dipping bread as a pre dinner treat or for cooking a special streak or fish. It is very suitable for drizzling on toasted flat bread and enhances salads and frest vegetables.
EV Fruity Extra Virgin Oil is a delightful well balanced golden oil suitable for any occassion.
EV Robust and Fruity Extra Virgin Oil available pre-packaged in 250 ml and 500 ml bottles and 1 litre cans, also 2, 4 and 10 litre casks. You also are welcome to bring your own suitable containers for refill at bulk price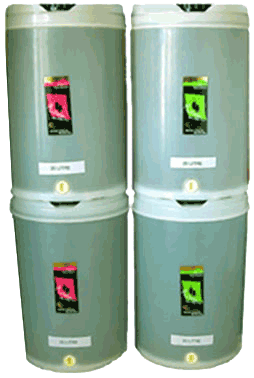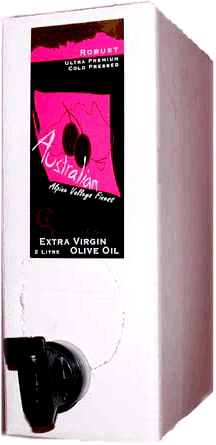 We supply 20 litre and 1000 litre containers price on application.
Click here to email for more information
You may purchase our products at our
on-line shop
or visit our
Markwood
olive grove for farm gate sales.

---
The content of this web site is copyright