We offer a complete harvesting service. Pictured below is our tree shaker which is fully transportable together with harvesting bins.
Discuss with us the pruning methods needed for optimum mechanical harvesting results. You prepare the trees and we do the rest.
The machine with bins is transported to your grove and the bins of olives are then transported to EV Olives extraction plant and processed without delay.
Please discuss your requirements prior to the harvest season to ensure we provide the service you require.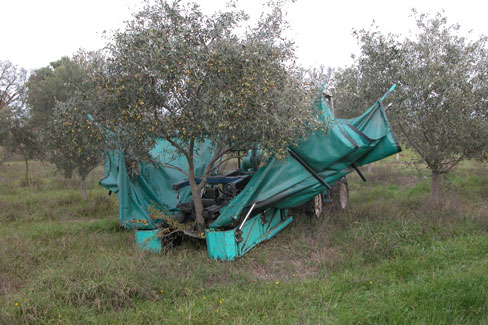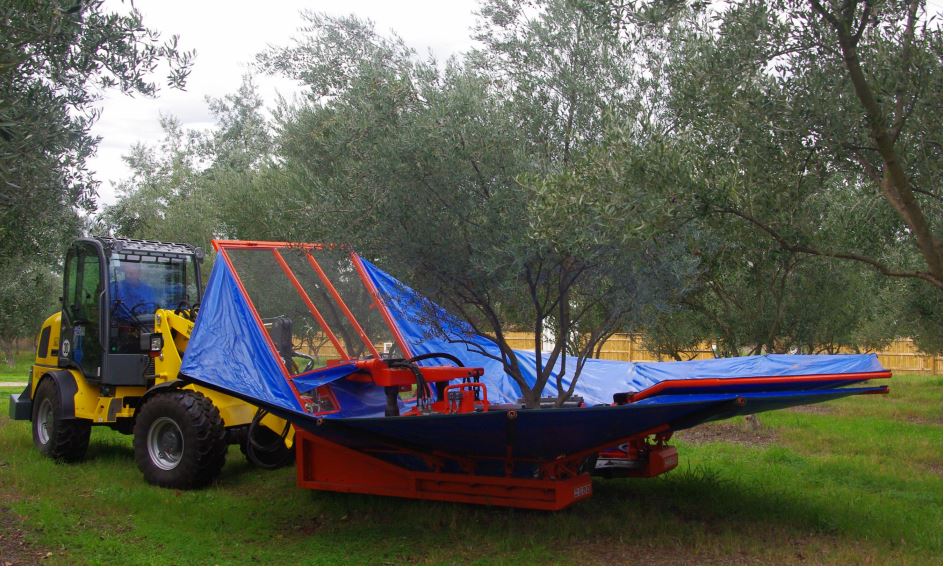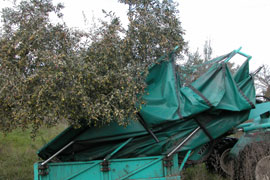 ---
The content of this web site is copyright